House Clearance Nottingham
Professional House Clearance Services and Rubbish Removal
Are you looking for a good house clearance service to clear your property of all the clutter? Look no further. Premium House Clearance Nottingham is a trustworthy company that provides effective and affordable domestic, commercial and industrial rubbish removal services. We are local, reliable, and have years of experience in managing this type of work.
The entire process begins with an initial survey followed by an accurate calculation of the prices. Once the fee has been agreed upon, our team will come over to take away all your waste items carefully so as not to damage any part of your household furniture or belongings. All necessary disposal methods are used in order to protect the environment from harmful waste materials. We are also committed to recycling wherever possible so that nothing goes to waste!
When moving house, many people prefer to do it themselves either to save money or because they feel like they are in control of the clear-out. Sometimes, however, even if you have done a big purge at home there can be items that need dealing with that just can't be thrown away. What do you do then? Professional clearance companies such as ours offer you an affordable and efficient way of getting rid of all your rubbish and unwanted Items.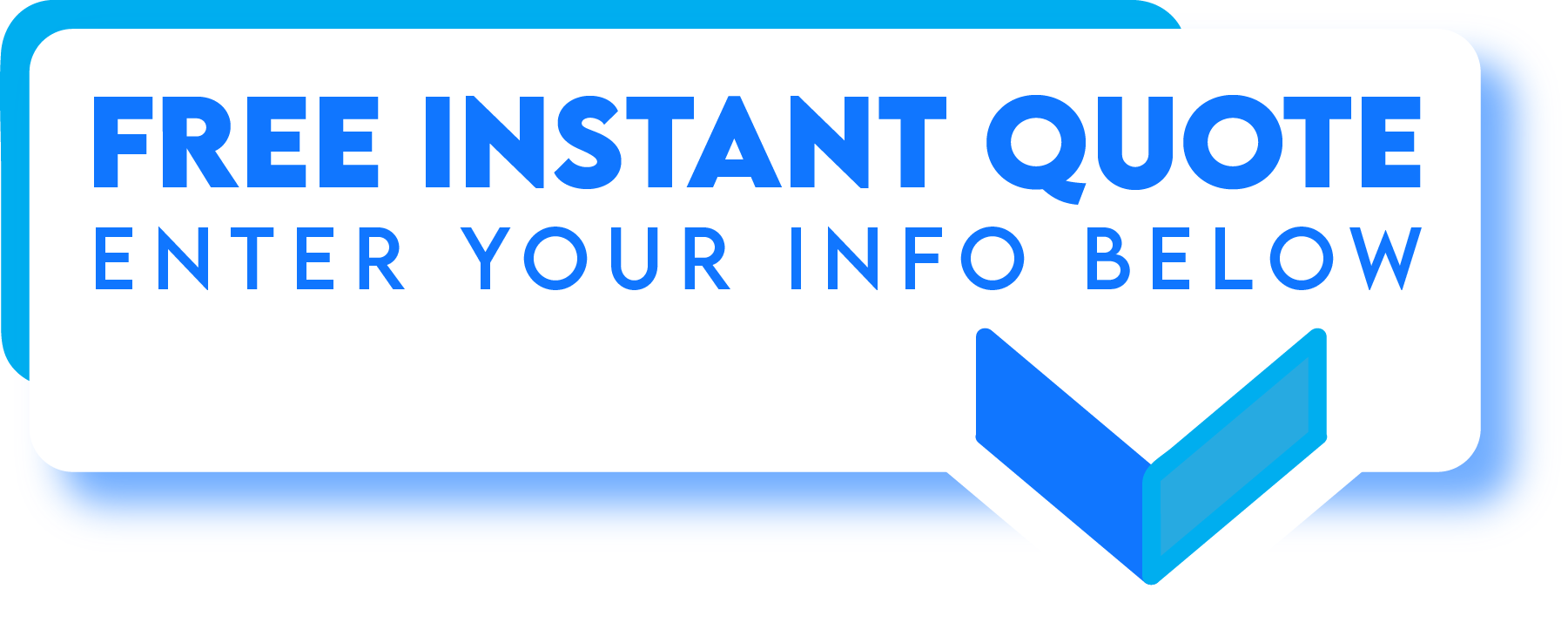 Our professional house clearance services are a more cost-effective and time-saving solution to the alternative option of hiring a skip. We are fully insured and top tier registered waste carriers offering a wide range of services that are dedicated to serving the local community of residential homeowners and businesses. If you need a full or part house clearance, garage or basement clearance, rubbish removal or commercial clearance such as offices, factories or retail outlets then we are the people to trust. We also have experience in working together with customers in regard to the probate process, and our approach is sympathetic, as we know this can be a sensitive time. If you are a landlord or estate agent and need premises cleared and prepared for a future tenant then this can be arranged and taken care of. Everything we clear, is segregated and dealt with responsibly and ethically, through our network of contacts.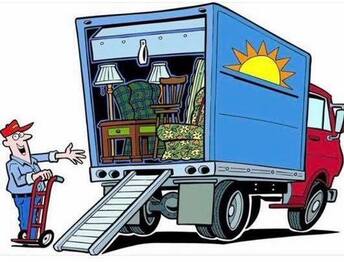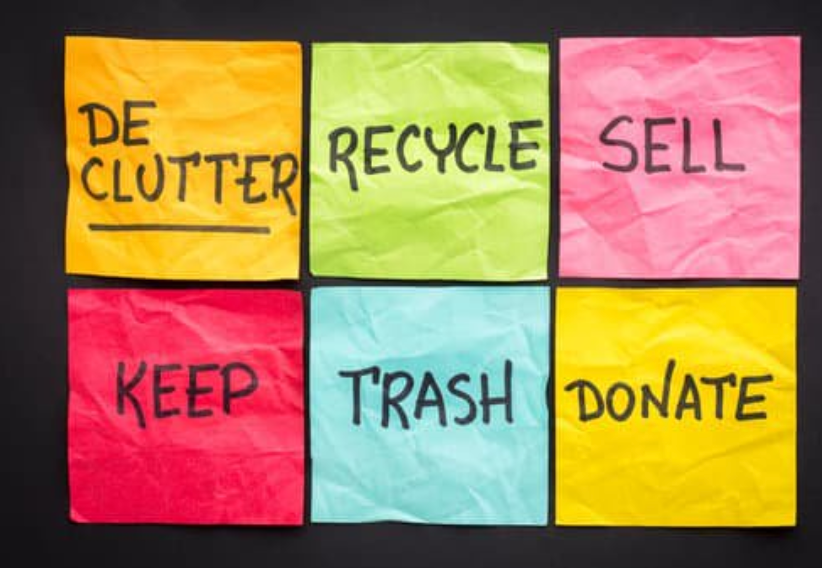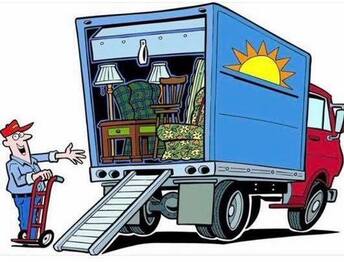 House Clearance is the process of eliminating all unwanted items from a house. Typically, house clearance will include anything that's not necessary for day-to-day life in your house and this can vary depending on what you have stored inside or if it's just an empty shell ready to be renovated. House Clearances are often required after death, when someone has died and there are not any living relatives to inherit their house. Sometimes people will sell their house without moving out, because they want to move somewhere else in the UK. In these cases, house clearances are needed so that new buyers can come in and take ownership as soon as possible.  House clearance can be undertaken for various reasons, including for probate purposes or house renovation. House clearance is often a stressful process, but we can help to take the stress out of house clearances and make them as easy as possible for you.
During house clearance, it's important that you think about what items might be valuable or sentimental from your point of view. You should also consider whether any antique furniture and collectables will come with house clearance which may require more skilled professionals to move safely without damaging anything in its way. We are planning on adding sections about these subjects soon so please stay tuned if this interests you!
You might need house clearance because:
You're moving house

You've inherited a house but don't want its contents, like inheriting the house of someone who has died – you may not want their belongings in your new house so would need house clearance to remove them.

It's been abandoned for some time and has clutter inside resulting in damage (e.g. rats) – this would be classed as hazardous materials so please do call us first if this is what you require!

You've just bought a house that had been abandoned for some time and is full of clutter which needs removing; this could risk damage to the building if it's left any longer (e.g. rats) – again please do call us first!
What To Consider During House Clearance 
You should always take into account how long you'll need to live somewhere else whilst we're doing your house clearance because this may affect where you go during this time which will also affect costs! If there's something important left behind simply let us know about it before going ahead with the work and we'll be happy to move it for you at no extra cost.
Rubbish Removal or Skip Hire?
We would like to offer you some helpful information about trying to hire a skip. Hiring a skip can often be an expensive waste removal option, so it's important to weigh up the pros and cons of doing so and also look into other options such as hiring a rubbish removal company like Premium House Clearance of Nottingham. Whilst a skip is dropped off to you and provides a place by which you can dispose of rubbish yourself, many aren't aware of the skip permit that is potentially needed from your local council beforehand for leaving the skip outside your premises and the price for this luxury are on average around £36.
We offer a range of services to help you manage your waste disposal needs. It's hard to know how much space a skip will take up and if you need one at all. This can be frustrating when it comes to budgeting and knowing what is best for your home or office! Our friendly team in Nottingham, UK are here to help with advice on the best way to dispose of items like furniture, white goods or any other unwanted item by providing an honest assessment of what sort of clearance service would suit your requirements. Contact us today for more information about our services and rates so that we can discuss the most appropriate solution for you. I look forward to hearing from you soon!
Whilst hiring our house clearance or rubbish removal service a may seem like quite an expensive venture at first glance, you have to take into consideration the cost and labour charge. Hiring our professionals that will do all the heavy lifting, clearance and removals in one day, will save you time and money in the long run with their expertise in disposing of items efficiently, safely and environmentally friendly, and in lots of circumstances, recycled to be used again.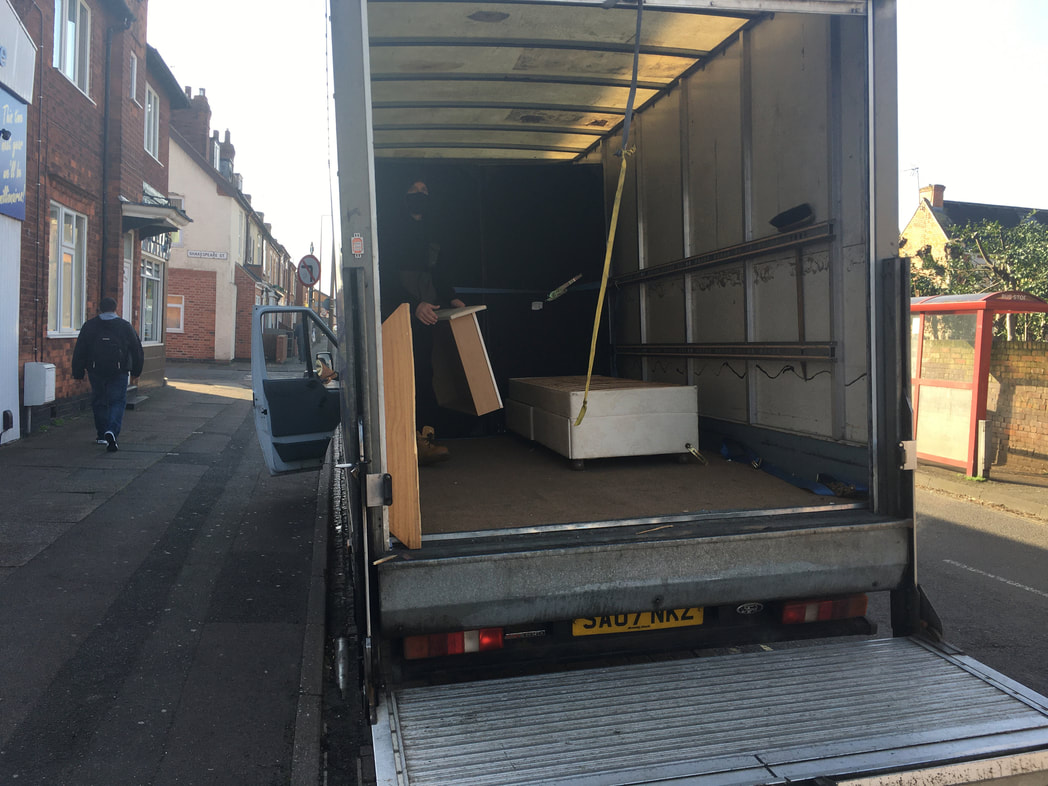 Professional house clearances completed to a very high standard. Any property cleared of all items including, furniture, white goods such as fridges, fridge freezer, washing machines and cookers. We clear everything so you don't have to! We are different to other companies as if you have items that are saleable then they can be offset against your total clearance charges. This is because we can re-sell in our used household goods retail shop. We try to recycle as much as we can, but you can also be assured that if anything does need disposing of then we are fully licensed waste carriers.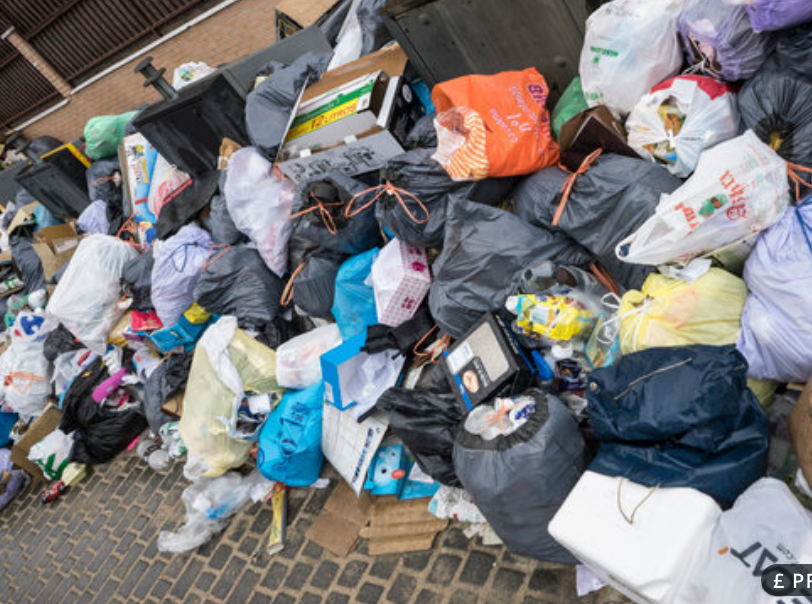 We are a professional, affordable and effective rubbish removal service that can make your unwanted rubbish disappear fast and easy. We provide some exceptionally quick services that can be tailored to your requirements, even on the same day if needed. We can come and collect your unwanted rubbish on a day and time that is convenient for you. Our friendly, helpful and approachable staff are always polite and respectful whatever the circumstances. Let us take the strain and remove all your unwanted clutter and rubbish and you will be safe in the knowledge that all your waste will be either recycled, gifted to a charity or disposed of properly through our network, and because you are dealing with a company that is licensed by the Environment Agency's public register of waste carriers, then you have nothing to worry about where your rubbish is going!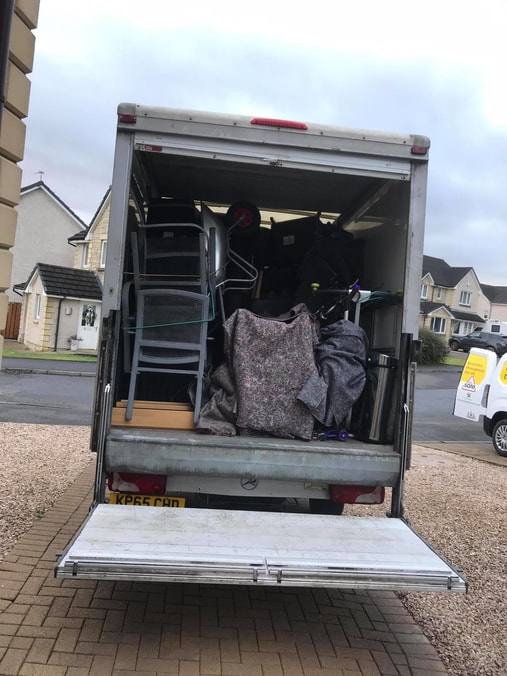 Are you looking for a trustworthy man-with-a-van service to help with moving your belongings? Do you need a man and van for a day or even half a day to move items around? Would it be handy to have a couple of men move you from A to B without the cost of a large removal service? If so, we can do that for you. Just hire us for as long as you need, call us now if you are a student or tenant that requires a tailored service, based on your actual needs. Just call us now to discuss your exact requirements and we will offer you a solution. We have a variety of different sized vans depending on the number of items that you need moving. We can move your furniture, white goods, bin bags full of clothes, contents of a garage, you name it and I bet we have moved it before. Call now for a fast quote.
We offer a customer-oriented full removal service that offers tailored solutions for our customers based on their moving requirements. Our comprehensive services are run by our successful relocation team who are experienced and knowledgeable within the removals and logistics industry. All we require is for you to sit back as we expertly move and re-site your goods to their new destination. If your items are situated in storage then we can safely transport them in or out to the location of your choice. We are your house mover, piano mover, furniture mover, or office mover. We are fully insured so you can rest at ease as we take care of your house move, piano move. Call us now to discuss and we can prepare an estimation for our services.
Various House Clearance Services
Full or Part House Clearance
Full house clearance entails clearing out all surfaces which may not need to be there anymore from rooms across your property so they're just waiting for you guys to come along and start building it into something new again.
Part house clearance involves getting rid of things like old wardrobes or kitchen appliances from throughout one room rather than an entire house, this can be useful if you've moved home recently or are simply looking at making some changes in life but don't want to move house just yet.
Loft And Attic Clearance
Loft and attic clearance entails getting rid of all the items that are cluttering up your house so it can be turned into something fresh and bright. From your loft and attic, we would normally clear up things like unwanted furniture, boxes of old clothes and household items which are particularly sentimental to you. This is a great way for house clearance Nottingham companies like ours to free up space in your house so it's more comfortable and easier for the next occupants who come along!
Garage Clearance
Garage clearance involves clearing up things like old garden furniture, unused tools and house hold items. This is a perfect way to get rid of clutter that could be taking up valuable space in your house- we will take care with everything whilst ensuring the house is left as clean as possible when the job's finished!
Barns and Outbuilding Clearance
Barns and outbuildings are usually house cleared with the property and are also given to relatives if they have something stored there. Outbuildings refer to buildings such as a garage, shed or storeroom that has no house connected to it.
Commercial Clearance
Commercial clearances are undertaken by our Nottingham team with a higher level of care and consideration as we understand how important customer satisfaction levels are to business, even if its not ours. We undertake commercial clearance for many different types of properties – shops, factories and offices.
Probate Clearance
Probate clearance refers to house clearance services where the house is to be sold and house contents disposed of in order to settle probate. This type of house clearance service covers not only clearing any personal possessions but also dealing with DIY jobs that need doing before it can go on the market – painting, decorating etc.
Factory Clearance
Factory clearance is offered to factories that need to clear up excess inventory, unwanted machinery and equipment.
Shop Clearance | Storage Unit Clearance | Hoarder Clearance
Shop clearance applies to shop that need to get rid of excess stock, refurbishments or shop refit.
Storage unit clearance is house contents that are in storage units and need to be disposed of due to specific circumstances such as not being able to pay the rent on time.
Hoarder house clearance refers to houses where there has been a death and it's necessary for relatives take care of their own property because they don't have access rights – but this type of house clearance can also apply when someone needs help with hoarding issues.
Premium House Clearance Nottingham works together with our customers to give them the best deal possible!
We have our very own second hand furniture and used electrical appliance shop.
This gives us the opportunity to buy some of your Items during the house clearance and offset the value from the total price of the job.
Anything that is deemed to be found valuable or re-sellable within the residential or commercial clearance and can be sold in our second hand shop, this in return will help reduce your overall clearance charges, and save you money!
In some circumstances, our house clearances have worked out free, or we pay you if you have valuable items worth placing in our shop.
If you've got a property in need of clearing, we can help. We know how stressful it can be to clear away the junk from your house, and over time it just gets worse and worse until you realise you need help! This means that sometimes people hire professionals such as us when they're really desperate and don't have the time or energy to do it themselves. If this sounds like you, then we can definitely help.
Our property clearance service is fast and effective: we take all of your rubbish and junk away with us once we're done for you. Our team is dedicated to helping our clients get their lives back on track after they've been cluttered up by the junk they've been hauling around for too long. Not only do we remove the rubbish, but we'll sort it all out in the process so that you don't have to worry about what goes in which bin when we're done.
All of our services are carried out in a thorough and professional manner, so you can be sure that your property is in safe hands when you call us! We understand how stressful it can be when you need house clearance – that's why our service focuses on making things as easy as possible for our clients.
We make sure there is nothing left behind and absolutely no mess or rubbish. No matter what, our house clearance company will sort out everything – from taking care of the smallest details to making sure you never miss a thing! It's this attention to detail that has allowed us to build such a strong reputation in Nottingham over the past years.

We have Luton vans with motorised tail-lifts, and Mercedes Sprinters available for all kinds of jobs big or small, meaning no matter how much space you need to be cleared up, we can make it happen.
Our services include: Our trucks can carry anything up to a ton, meaning we're able to take away just about anything you need to be removed from the property. We take away your old furniture, appliances, and general household items that are no longer wanted or needed. We will also remove the rubbish from any DIY project you've been working on around the house! No task is too big or small for our team of professional removers.
House Clearance – Testimonials
"I wasn't sure whether I should call a removal company as they're not cheap, but thanks to Premium House Clearance Nottingham my mind has been put at rest now that I know how affordable this service really is!" –  Sheila F. Calverton
"My mate told me about Premium House Clearance Nottingham and said to give them a call if I ever need rubbish taken away. I called them and spoke with the owner who confirmed that they'd be able to pick up my old sofa and that they would take anything and everything, as long as it wasn't hazardous." – Barry H. Eastwood
"I own three shops in the local Nottingham area, I had to shut them all down due to Covid-10 and the pandemic. Michael and his team helped me tremendously with moving all my stock into a storage facility. They also disposed of all my rubbish and some nice ladies cleaned the 3 units for me. Even the agent was impressed when I handed back the keys. Nice people to do business with, very helpful and easy going, changed my mind many times and they adapted to my request. I can highly recommend their clearance and removal services as they do such a good job!" – George. J. Nottingham City
"We've been using Premium House Clearance for a number of years now, and every time they impress us with their ability to complete our work quickly and offer prices which are considerably lower than any other company we've ever worked with. They always take time to explain what they will do beforehand, which we like, as we never get a shock afterwards. Pleased to give my recommendation " – Terry B. Hucknall. Nottingham
Clearing out your house can be stressful especially when you're working limited time frames which means you don't have time to deal with non-urgent issues like hiring separate services like rubbish removal to take away your unwanted items. And clean the house afterwards. Instead, why not hire our house clearance company, who can sort out a package to do everything. Leave all the hard work to us, and at a surprisingly low cost too?
Frequently Asked Questions
How Does House Clearance Work?
House clearance is a service that involves clearing all the unwanted goods from either a full property or part of a property. Homeowners and businesses use our house clearance services for many reasons such as they may need to clear a house after a relative or friend has unfortunately passed away, or it could be that customers are relocating and need to place their belongings into
What do you clear
Furniture, including beds, wardrobes, cupboards, white goods such as cookers, fridges, fridge freezers, washing machines, dishwashers, electrical items, general bags of household waste, bedding and clothes. We basically clear everything apart from hazardous materials such as asbestos. If you are not sure about something then please ask beforehand as we are only too happy to help.
House clearance costs
This all depends on the size of the house clearance, we need to assess this by asking a few questions prior to issuing our customers a firm quotation. You may receive many cheap quotes over the telephone but please be wary as these can soon escalate at a later date if it sounds too good to be true, then it most probably is the case. We like to look at a house clearance before committing to a job, but we understand this is not always possible. We can estimate over the phone but as long as you are aware this will be an estimation until we can view the premises. Read more here.
Are you registered waste carriers
Yes, we are fully licensed and registered waste carriers, upper-tier level, and all your household goods and valuable items during transit are insured also. You are welcome to ask for our credentials at any time.
Do you need to visit the property first?
In an ideal situation, it's always better to view a property beforehand as then we can issue the customer with a firm and transparent quotation. In some circumstances, we know that this isn't always possible, so we can try to estimate the best we can, but please be aware that the estimation could go up or down depending on the scale of the clearance.
Do I need to be at the property when it is being cleared?
It is not necessary for you to be at the property while the clearance is in progress, we have carried many house clearances out before without our customers present, if you live locally to the house that needs clearing, then it's possible to meet you at the premises and then contact you when the job in hand is finished. We also don't mind picking up the keys from a solicitor, agent or landlord prior to the clearance. Another option is to send the keys to our office by some means of recorded delivery and we can send them back to you on completion with photographic evidence by emailing you images if you cannot attend the premises personally. We are always happy to offer a solution.
How much is house clearance?
1. How big is my house/flat/property?
The larger the property, the more work it will require to clear out all the items in it. This means that a small flat or house will cost much less than a large mansion, because there are obviously way fewer rooms and areas to clean!
2. How many items do you need cleared out?
The amount of items you need removed from your residence affects how much time and labour the process requires too. A job involving 50 boxes and bookshelves would obviously take longer (and therefore be more expensive) than one involving 20 boxes and bookshelves! Pay attention to what you're getting rid of when comparing quotes- having less bulky makes it far easier to complete the house clearance, so your quote should be different depending on how much there is. We like to look at a house clearance before giving a firm price. We find this keeps everyone happy!
3. Are there any safety issues?
A lot of residences contain dangerous materials, some from- broken glass, chemicals, gas canisters, etc. Make sure you know what's in your home before getting rid of anything! Don't worry about not knowing if the items are safe to throw away- that's our job as professional house clearance operatives. We can deal with all kinds of hazardous waste and ensure it's disposed of properly. Any extra charges for handling these materials will be made clear to you before we start work on-site, so don't worry about hidden costs appearing out of nowhere once the process has begun! Just make sure everything is labelled or segregated appropriately.
Another type of waste that is hazardous, but needs specific handling is asbestos. Don't try to deal with this yourself! Asbestos was used in certain materials for insulation and fireproofing (commonly found in older buildings), but it's very dangerous if disturbed or degraded in any way. That's where we come in when dealing with asbestos, all the correct precautions are taken, like wearing specialist air masks and full protective clothing. Any damage caused by the removal is fixed at the end of our work (and deactivated if not removed). One other thing about disposing of asbestos is that it has to be disposed of by a licensed contractor; check on your local council website that any place you're taking it from can accommodate this.
How to prepare for a house clearance
House clearances are definitely not something that many people get excited about, but they are a necessary part of life. Whether you are moving house or unfortunately have to deal with the estate of someone recently deceased, having to clear out someone's home can be an emotional and difficult process. But whether you're likely to cry over the memories or simply because clearing everything away is physically exhausting, there's no need to tackle it alone.
Premium House Clearance will go above and beyond your expectations when it comes to house clearance. We will take care of every element of your stress so that you don't have anything left for anything else. Our friendly team is professional in their field who is ready to help with any questions that may come up during the process.
If you need someone to handle the heavy, physical work of clearing out a house, we are ready and waiting for your call. From start to finish, we will take care of everything, including:
– Removals: if there's anything that you want to be kept but getting rid of is too much for you right now then we can certainly help! We will remove anything that you need us to and store it in our secure storage facility until you're ready for it again.
– Disposal: once the stuff has been taken away from your home or office space, we can dispose of it according to your wishes. There are many options available when choosing how you would like things to be dealt with from recycling paper products to disposing of hazardous waste.
– Cleaning – once the clearout is done, we can send a team around to clean your house from top to bottom before you're ready to move in again. This service includes deep cleaning every nook and cranny, dusting and polishing all surfaces, steam cleaning carpets, and refreshing furnishings.
When you are planning to do some house clearance in your home, there are few things to prepare before the actual work starts.
First of all when moving is involved, clearing up all the mess is not an easy task at all. This requires a lot of time and effort, but also good organisation skills are needed for this type or clearances. First thing that needs to be cleared out is stuff that would go to the tip. As per usual it would be waste items like old newspaper rolls, boxes used during packing etc… But sometimes there can be more interesting finds hidden in between these waste items, so make sure you don't throw everything away without checking if there is something valuable in it too! Another thing worth looking into is furniture that is left behind. Here also, you need to be careful with what can be removed from the house and what needs to stay there as it might be part of the purchased deal. And if a property belongs to a deceased person, then it is their personal items that need proper handling too. For cases like this you should hire a professional company like Premium House Clearance Nottingham which offers professional services for all types of residential and commercial clearance . This way everything will go smoothly and at the right time without putting too much effort on yourself, or your family!
Read our discussion on how to prepare for how clearance here.
Affordable House Clearance
Premium House Clearance offers an affordable and reliable clearance service for people living anywhere in or around Nottingham, or Derby. Whether it's one room or the entire home/office; or you need everything removed, or just certain items; whether it's just rubbish you want to be removed, or unwanted furniture that needs disposing of properly – give us a call today on 0115 647 0118
Finding a house clearance service provider:
Finding the best possible company for the house clearance work can be quite tricky, as there are so many similar services out there. But you shouldn't worry about anything once you have checked these points: 
Check if they are properly insured for this kind of work. 

Always hire a company that has plenty of experience in this field and which can provide you with references to prove their credibility. 

Check how much will House Clearance cost you! Most services offer different kinds of rates for different needs, but always choose the easiest one without any

hidden fees or payments.
After hiring the best house clearance company:
Once you are decided on the best service provider it's time to start your job! But before doing anything make sure to check if all requisites are there like ropes, gloves, boxes, etc… Then take photos of everything in the house so you know exactly what was there before starting your work. This House Clearance service should never create any mess while working – everything must be put back where it was, before starting!
Contact: Premium House Clearance of Nottingham