How Much Does House Clearance Cost
The average cost of a house clearance service will vary depending on the size and quantity. The more bulky, heavy or hard-to-recyclable items in your home that need disposal can be expensive for you to take care of them yourself so it might be worth looking into having this done professionally instead!
When you are ready to clear your house of all the items, you find yourself wondering what is ok to do with certain objects. I recently had to go through this process myself, and it was more complicated than I thought. I decided that things like carpets should be donated because they were in good condition, but there were other things which didn't look so nice that would have ended up in the landfill.
There are lots of different companies offering house clearance services , but before you think about getting them round take an inventory of everything inside your home. You can use the following categories:
Carpets & Rugs Soft Furnishings & Bedding Household Clothes & Footwear Books, CD's Videos Porcelain, China & Glassware Kitchen Linens Cutlery, Crockery & Utensils Tools Garden Furniture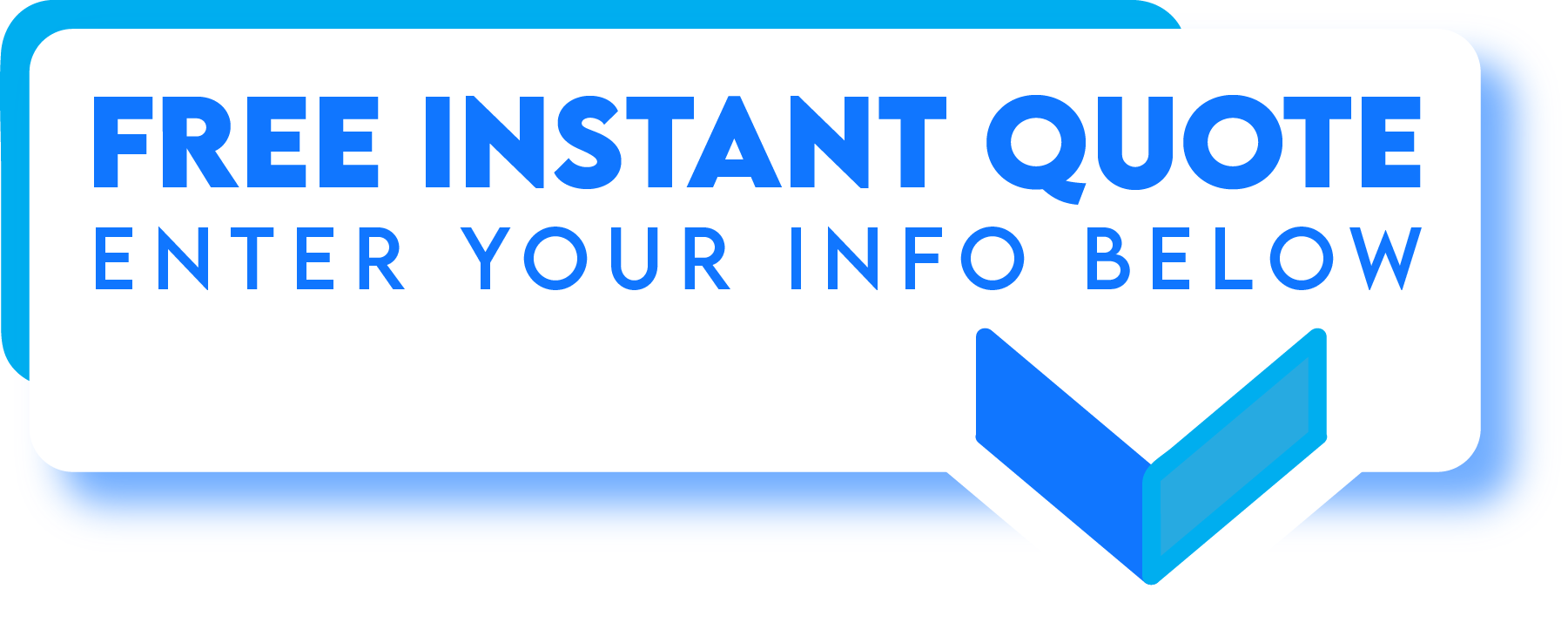 What is the average cost of house clearance?
There's a great deal of variation in prices charged by house clearance companies. In general, the bigger the company and the higher their profile in your area, the more you can expect to pay. The ones that advertise in local papers or on billboards are usually not the cheapest. To get a good idea of prices charged locally go to www.premiumhouseclearancenottingham.co.uk. We are friendly, reliable, and complete all the work at an affordable price.
Our standard house clearance prices are as follows:
Full house clearance starts from around £300 plus
Part house clearance starts from around £100 plus
Garage clearance starts from around £50 plus
Singled Items clearance can start from anything around £25 per Item
We really need to see the work involved before giving you a fixed price, as you can probably imagine, when it comes to clearing houses, every job is different. We can also deep clean your property after it has been cleared, but this is charged extra, just let us know in advance. Basically we can pre-arrange to do as much or as little as you wish, and price accordingly.
Advice on getting the best price for your house clearance.
When you have found someone you are happy with, be very clear about what needs to be done. Start by telling them exactly what you want to do and how much access there is to the place where they will be working. You should also say whether all household goods must remain undamaged at the end of this process. If so, tell them not to store fragile goods on high shelves! Once everything has been moved out, ask them if they can come back to take anything away that remains. It may seem unlikely now but it's possible your son might decide he wants his own things later on – best not pile them up in a corner just in case!
If you just want some things removed, and the whole job is relatively straightforward, then the cost of your house clearance can be surprisingly cheap, but still think about if it's worth doing yourself before hiring any help. If you don't have the muscle to shift heavier stuff or clear out awkward spaces such as attics or basements, then get professionals who'll do the job quickly and efficiently for you. They may charge higher rates than they would normally expect because they're going into a confined space that isn't their normal working area, but if you're getting them in to do the job anyway, then there's no sense in paying extra.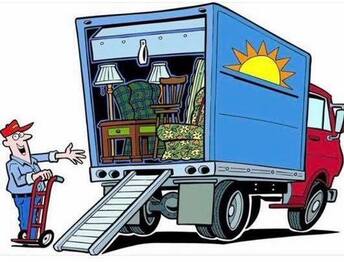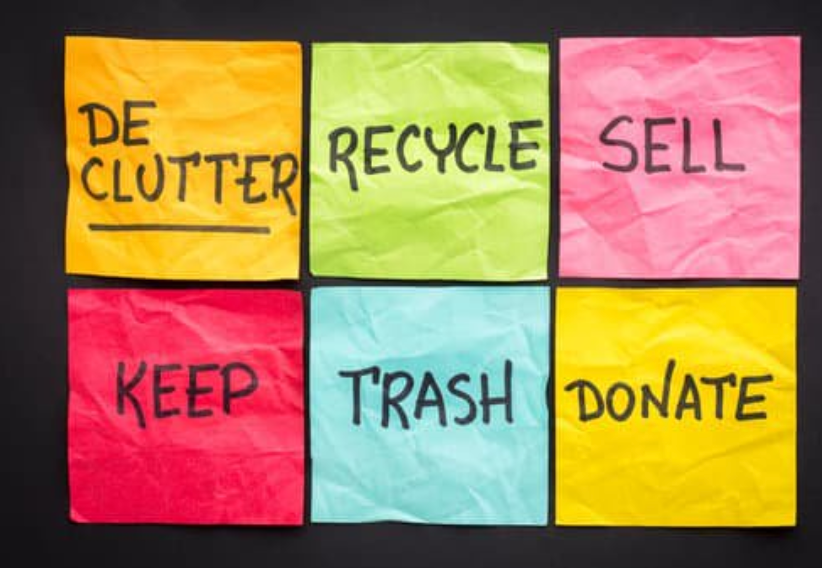 How quickly do they need to complete the task?
Do you want just enough or would you rather help and save some cash by doing some of the laborious jobs yourself… such as packing up boxes?- Is there anything particularly unusual about your property… such as it being listed for example? All these factors play their part when working out how much your house clearance is going to cost you.
House Clearance Cost Factors
There are 3 factors that will affect the cost of your house clearance: how much stuff, where it is and how long it takes to complete the task. The first two factors are obvious but the third, time, may not be because you might think that if there's a lot of junk then obviously it'll take longer but this isn't necessarily true – If you hire skip for 7 days then space out the work over 14 etc – does not make any difference anyway. Also if they have less space to fill in the same period of time… simple! It's all about logistics.
And when it comes to weight these 3 factors mentioned above will again be important. For example you can hire a skip and fill it with books, but the price per tonne may escalate if the weight is over 440kg (1000 lbs). You might think that there aren't many people who would want to buy 1000 pounds of books, but actually there are quite a lot of organisations and recycling centres who would happily take them off your hands for free or even pay you for them!
Also, as well as affecting how much and where and how long things take to clear, practicality has an influence on cost because things like distances between different sites could affect costs. For example our Nottingham based company is one one of very few house clearance companies that offer to buy back some of your goods, and offset the value of these items against your total cost of a house clearance price. We can do this as we have a local outlet to resell second hand goods, this is a service that our customers love!
You can also request to include any of the other fine services we offer, such as post cleaning, end of tenancy cleaning, house removals, and rubbish removal services.
Although some services might not be available or might require extra cost depending on the volume of waste and type of conditions in which it has to be removed (for example hazardous materials). It's quite usual for properties with gardens to cost more than flats. The reason is that houses usually have bigger yards and garages where additional items can get 'lost'. Whereas in blocks of flats one flat = one unit so there's no room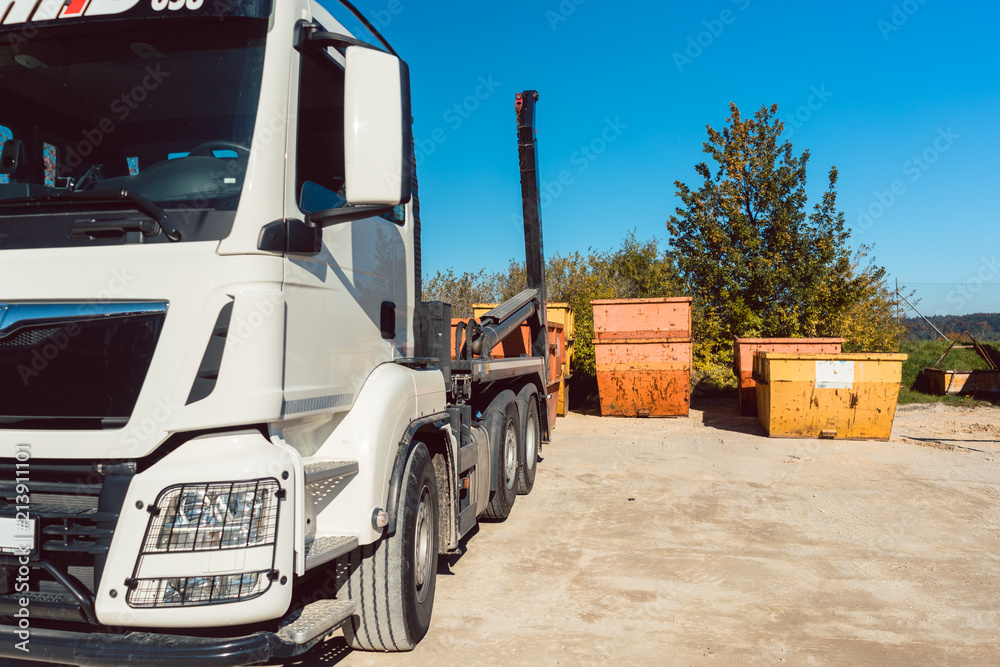 House Clearance Prices in the UK
If you're looking into house clearance prices in the Uk you will most likely be required to pay depending on how long it takes and what needs doing. If you just want a basic clean and tidy up it could cost around £180, however this is for no furniture removal or anything like that. If you want all of this as well as larger items such as wardrobes, double beds etc removed then costs can be anywhere from £300 to £600+. It really depends on how much stuff there is and if everything goes smoothly (ie: there's no damage).
House Clearance Prices – What will influence them?
As previously mentioned the price for house clearance will usually vary depending on what you want to do and for how long it takes. However there are certain things that can influence the price and these include:
– How much clutter is involved: depends on just how cluttered it is, but generally speaking the more cluttered an area, the longer it will take to clean up. – How many people you require: generally if you only need one person they'll charge a higher hourly rate than if you required several people/ helpers. – Is there construction work involved: this will of course depend on exactly what needs doing but if there's anything like rendering or brick walls that need pulling down then obviously this isn't going to be cheap!
– Time of year: this doesn't really affect things too much as such since most companies work on the principle of whichever company quotes first will get the job, but obviously at certain times of year companies are going to be more 'stretched' so may not have time for a job they'd normally have done by now.
– Waste removal: some companies charge extra for this service and some don't. It's a good idea to find out whether you need to take care of this before or after a house clearance as it can be an unexpected expense if you forget about it!
– Experience: those with greater experience, i.e., those who've been established longer, tend to charge higher rates because their name is known throughout the business and clients expect them to know what they're doing. In addition, reputations aren't built up overnight.
– Rates for house clearances that include furniture clearly vary, but if you're planning to sell the items yourself it may be better to get an estimate for just the work required. Be sure you know what your quote includes, don't assume it applies to everything though!
– VAT: This is charged at 20% of the total bill and can add quite a lot to the final cost, so check whether it's included in the price or not. Even when prices are quoted excluding VAT they can still add this on at the end which is highly inconvenient.
– Insurance: Usually one of the most expensive aspects of a clearance, this should always be considered when estimating costs. It's best not to leave anything behind when carrying out a job like this; even small items can be sold for enough to cover the cost of insurance.
– Furniture removal: Be sure to get an accurate quote on how much it would cost to move all of your furniture, or you might find yourself with additional costs at the end.
– Fees and permits: If you live in a busy city there may be fees required which will add onto your bill , such as disposal costs or permits for certain items.
– Operating hours: This depends on where you are located and what time of day the house clearance crew needs to be there. If your house is in a city, they may need to finish before 7 p.m., for example.
– On hold days: On these days it will be difficult to contact them because they're too busy, so check that this won't affect you before getting a quote!
– Preparation costs: Be sure that you will not have any additional fees if you would like to help with sorting out your furniture and belongings. Some companies charge extra here because this speeds up the process and reduces their labour costs. They may also require payment beforehand so make sure you have your credit card ready. Generally, the more time it would take for them to clear up an area of your house, the more money it will cost you.
– Minimum hours: Some companies only provide quotes if they are given at least two hours worth of work. This is usually because they need to charge you for travelling there and back so try to keep this in mind when getting a quote. You may find that these prices are pretty much set in stone so it can be better to get three quotes instead of one big one!
– Labour costs: If several people come, their labour costs will reduce if they do not all need to spend an equal amount of time at your property. Try to negotiate based on how many people you think will be needed to do the job properly. It cost relatively nothing for companies usually use their own employees so there won't be any extra charges here either.
– Disposal costs: This is dealt with by the companies doing house clearances in most cases however if not then it may fall on you (depending on what exactly is being cleared). These charges vary depending on your location and whether or not they need to dispose of hazardous material etc. If you want your items taken away then you may have to pay for this service as well as labour, especially if large objects are involved. Try to factor all disposal costs into your quote and check out companies that offer a guaranteed price. It is a good idea to look through what you have so that you can save money on storage containers – there are lots of deals around! Often one of the biggest factors in house clearance prices, disposal fees can vary greatly depending on how they're removed and what they are. Junk removal companies may charge by weight or volume, for example. You should always ask about these before getting a quote so that you don't get any nasty surprises later on!
– Storage fees: This depends whether or not the company is willing to store them for some time. This fee might be added as an extra charge as well as payment for their labour so it can vary from one place to another. Often companies who deal with furniture clearance also have self storage units for customer convenience.
– Loading fees: This can depend heavily on location and time of day. The best bet is to try and clear everything in one go – the company will be less likely to impose this fee if you are willing to wait until they have enough manpower available (which might be hours or days). Regardless of the price, it is always better to make sure that everything is out in one load rather than breaking it up into two or three loads which will incur higher charges due to more labour involved.
– Transportation costs: This again depends on location however companies that deal with furniture clearance normally also deal with transportation. If you are using a van to get rid of the waste yourself, remember to take this into account.
How much will you end up paying for house clearance?
Generally, only the price of labour should be charged regardless of how much work actually goes into clearing out the property because all other factors are usually included when making their quote so there won't be any added costs once everything is said and done. Most companies charge around £25 /hr/man.
When you book a clearance company to come to your home it is usually for around 4 hours of work. Given the fact that they charge on average £25/hr that means that each man would cost you about £100 or more, depending on the company.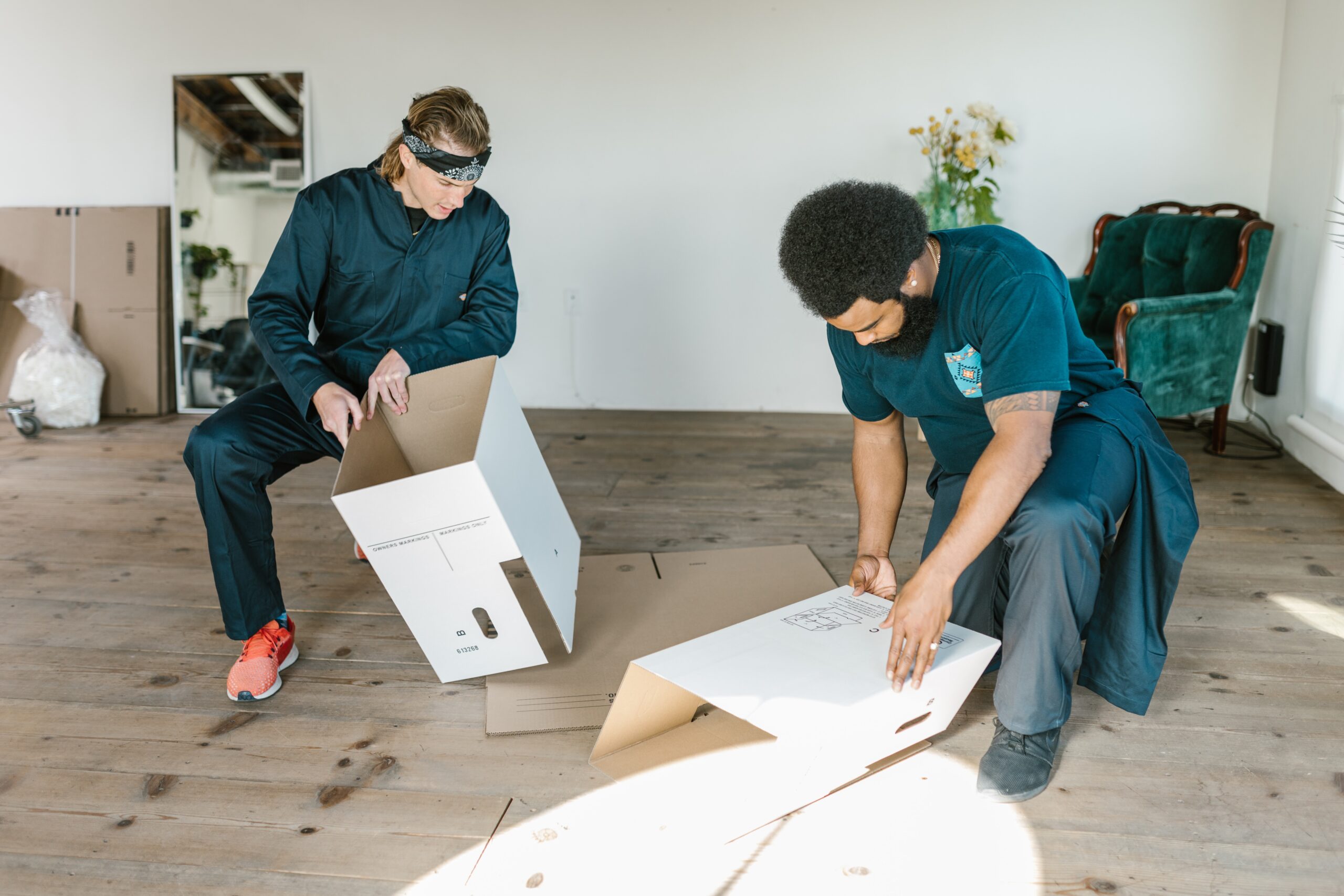 Contact: Premium House Clearance of Nottingham