Rubbish Removal Nottingham
Professional House Clearance Services and Rubbish Removal
Do you have rubbish that needs removing? We are a professional rubbish removal company. With years of experience in removing rubbish for homeowners across the UK – including Nottinghamshire, we know how to remove rubbish from your home or office effectively and with minimal disruption. Our rubbish clearance services include garden rubbish disposal, domestic rubbish removal, commercial rubbish removal and garage rubbish clearance. So whether you need help in the garden or at your business premises, our team will get it done quickly and efficiently.
Our rubbish removal service entails rubbish collection, rubbish disposal and rubbish removal. We will remove rubbish from your home or office responsibly with minimal disruption to you and any visitors.
The price range for Rubbish Removal varies depending on what services you require but as an approximate guide:
Domestic House Clearance – From £35 per hour 

Commercial Building Clearance Price – From £35 per hour

Garden rubbish removal service – From £35 per hour

Garage rubbish clearance – £35 per hour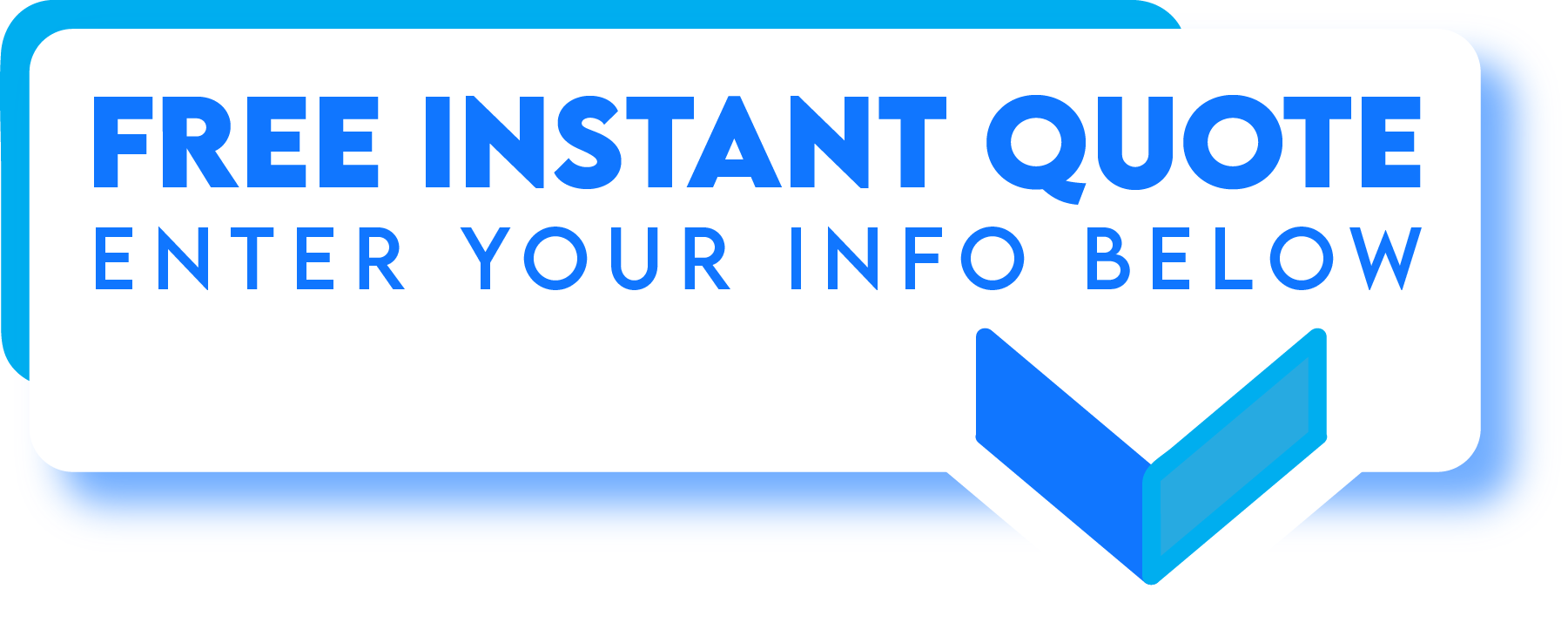 Our Rubbish Removal Process
We start by assessing the rubbish in your home. We will typically use a measuring stick, black marker pen and notebook or card. We will measure out each room individually and note down how much space it takes up on paper or card. This information should help with working out what size skip bins are needed for the rubbish collection phase. Some tasks may require multiple bin sizes so we make sure that measurements of all areas are properly taken!
We may utilize compactors while collecting rubbish. This will make rubbish removal more efficient and save time, effort and money with the rubbish disposal phase!
The next step is to assess what rubbish has been collected so far to enable sort during rubbish removal or waste disposal.
With the required assessments complete, we can proceed withbooking your bins for either collection or disposal in order to minimise any further cost – depending on the service needed. 
We take away all types of rubbish: garden rubbish, domestic rubbish and commercial rubbish; so there's no need to worry about what type is going into the skip bin at this point. We'll sort it out with our experts who will help keep everything neat and tidy while they're sorting through anything that needs to go.
How do I get rid of large household items?
If there's something big such as furniture or appliances from inside the house which needs removing but isn't suitable for collection by a standard size bin or rubbish bag, then we'll be able to come and remove the items for you.
How do I get rid of rubbish in my garden?
This can include any old furniture or unwanted household objects that are cluttering up your outdoor space – just call us and one of our friendly team will be happy to help.
Various Rubbish Removal Services
Domestic Rubbish Removal
Domestic rubbish removal means disposing of rubbish in your home whether it's an office clear-out or you're moving house. Commercial rubbish removals can be more specific including construction site waste disposal, expired food clearance etc.; there are many types of commercial rubbish removals so always ask first!
Garden Rubbish Removal
Garage rubbish removal entails disposing of old rubbish, items that are no longer wanted and rubbish from DIY projects.
Garden rubbish removal encompasses a broad range of jobs – clearing overgrown gardens to tidy up borders or just tidying the lawns; this is often combined with garden maintenance services such as hedge trimming and tree surgery.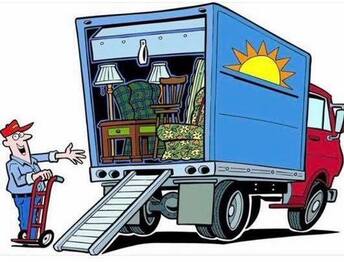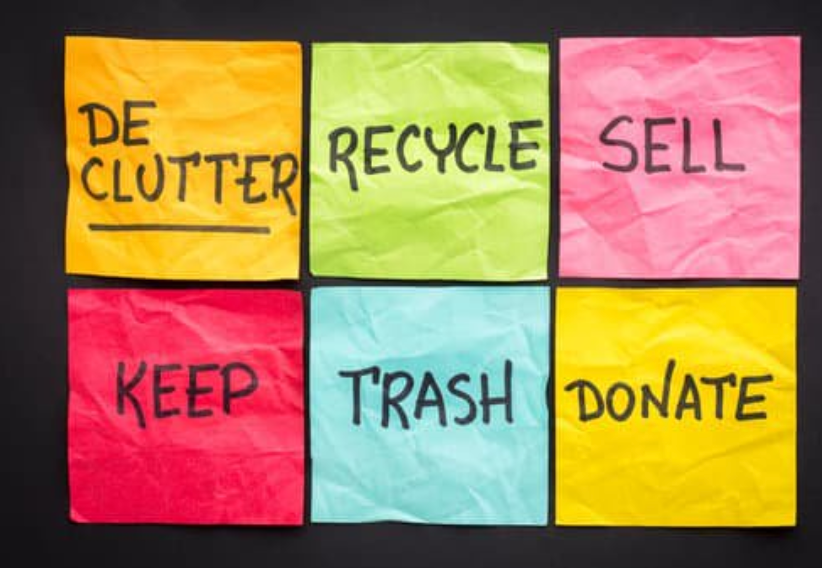 Premium House Clearance Nottingham have been offering rubbish removal services throughout Nottingham for over 20 years now. We are constantly growing our fleet of vehicles to keep up with demand. We offer excellent rates, quick response times and a reliable friendly service every time, so why not give us a call today?
Rubbish removal can be a daunting task for anyone, if you are located in the area. Sometimes it's necessary to contact someone who knows what they're doing, has the right equipment for the job, and can remove all your unwanted rubbish and junk, swiftly and smoothly, and no hassle!
Will I Need To Load The Rubbish Myself?
No, as we do everything! Our Nootingham team of rubbish removal specialists will arrive at your premises and will not expect any help from you. Our waste collection is a complete service. This means we load and collect all your unwanted rubbish and unwanted items on your behalf, and dispose of them in a responsible way. You can rest in the knowledge that we are registered waste carriers.
When it comes to rubbish removal services in Nottingham and surrounding areas, no one does it better than us. Whether you are looking for residential or commercial rubbish disposal, we can help!
Our portfolio of work is extensive. We have removed bulky household furniture from many homes across Nottingham, Derby. Our dedicated team of house clearance specialists also helps landlords and estate agents get rid of all their unwanted belongings before new renters move in.
We provide on-site quotations so that you know exactly what to expect when our team arrives to remove your rubbish and unwanted items.
Depending on the type and how much of your rubbish we collect, give us a call and we'll be able to give you an accurate price. We can take care of all types of rubbish clearance whether it's from your home, office or garden. Our customer service line is open everyday so, if you have any questions about our services, please feel free to contact us at Premium House Clearance Nottingham.
Registered Waste Carriers
It's important that you contact the right rubbish removal company in Nottingham. Before you book a rubbish collection service. How can you tell if the rubbish removal company is the best one for the job? By reading customer reviews and testimonials from previous customers. Be sure to find a rubbish removals Nottingham company that is both registered and insured. Don't take any chances and risks with companies that aren't proper government registered waste carriers. If they are not, then you will be responsible if your rubbish is disposed of in an unethical way, or dumped in the countryside, and you could be liable to a significant fine, imprisonment and a criminal record. Unless you ask them and check, you won't know if they're a legitimate rubbish removal company or not, and this could lead to a potentially costly scenario.
What are the benefits of rubbish removal services?
There are many benefits to rubbish collections which include:
Time-saving – It can be very difficult for you to find time in your schedule to take care of rubbish disposal yourself, although it is important for you to leave rubbish outside of your premises for rubbish collectors.
Efficient – Rubbish rubbish clearances are much more efficient than if you try and do the rubbish yourself, this means they can usually get rid of all rubbish in much less time than it would take you.
Peace of mind – Hiring a professional rubbish rubbish clearance company like Premium House Clearance can give you peace of mind that your rubbish will be taken away and disposed of efficiently and responsibly.
Safety – Hiring a rubbish rubbish removal company means you don't have to handle rubbish by yourself, which can often be very dangerous if it is sharp or has other properties that could harm people or animals.
Convenience – Hiring our rubbish clearance services can bring you great convenience because they will always arrive on time and take away rubbish which then no longer needs to be stored or dealt with.
Ability to recycle rubbish – Our rubbish company has the ability to recycle any type of rubbish, such as glass and wood, which can be very difficult for you to recycle on your own. If not handled properly, rubbish items like these may lead to rubbish fires which could cause injury or even death.
Cleaning up after a rubbish fire – If you've had a fire, our removal services can help with that, too. They'll take away all rubbish burnt by the fire so it doesn't pose any further harm to your home
Benefits of rubbish removal around the home
For those who want to dispose of their waste and rubbish as soon as possible, the most effective way would be looking for a reliable rubbish removal service in Nottingham. The reason they can do it themselves is because this means that they will not have to pay someone else to do this for them, they will just need to gather all their rubbish or debris into one area and hire a removals company who specialises in rubbish removal. Being able to get rid of the unwanted Items quickly and without too much effort on your part can make life easier, enabling you to live how you like and not be held back by the unwanted mess around the house.
There are many benefits associated with hiring a reputable removals company like ours. First of all, if there is furniture or debris left over after the removal service has gone, it is relatively easy to put them into storage or take them to a charity shop. If people are sick of the sight of their own furniture they might donate this to charity too, which would give less fortunate people more opportunities in life. Hiring a rubbish removal company can also save time and money as well as a hassle because you won't have to spend hours trying to get rid of all that junk yourself.
There are many reasons why people would want someone else to help them clear out the clutter from their house. The fact of the matter is that if you are not feeling very well then moving heavy items around your property could actually cause you more problems than it's worth. It would be much easier to hire a professional company. This can even include things like broken furniture that you might deem unusable, but the rubbish removals companies will still come and collect it.
People also get rid of their old items because they are simply sick of seeing them, which means they could make more space for new things in their life or home. After all, nobody wants to live in an area where there is clutter everywhere and no room for any new pieces of furniture or appliances. By having everything collected by our professionals, you could instantly see a clear difference once they have gone. Also, you don't want to find yourself accidentally throwing out something that belongs to somebody else too because this would just cause further problems than it's worth.
So, there are many reasons people choose to hire a rubbish removal service in Nottingham. If you're considering getting rid of your old stuff and don't want the hassle of hiring a skip, but still need everything collected and disposed of properly, then this might be for you too. Call us now at Premium House Clearance Nottingham for a fast quote, and fantastic service!
Advice about disposing your rubbish
· Pots and pans – Breakable items should never be put into your skip bin only broken down by hand prior to placing them in the skip. Items containing food should be wrapped in plastic bags, this prevents attracting animals during the day when you are not there, if possible keep sealed until skip arrives, risk is reduced greatly!! Anything with grease or oil should be double bagged.
· Cooking Oil: Drain old cooking oils into a container to be disposed of with your household waste, do not pour down the drain as it could solidify and block drains. Free bottle collection points are available around the UK for used cooking oil. However this must be done before your skip arrives. If you have a lot of oil to dispose of take note that there are only a handful of recycling centres across the UK which will take large quantities so please check prior to arrival
-Grease Cans – Take off lids and separate from all other items, these can go in general waste as they may contain small amounts of left over residue. Lightly rinsed empty cans can go into recycling bins.
-Batteries – take off covers and separate from all other items, which can go in general waste as they may contain small amounts of corrosion or leakage. All dry cells are able to go into recycling bins.
-Old clothes & textiles – From old towels to bedding, if they are worn out you must not put them in your bin. These should be donated to charity shops or textile banks, across the UK only around 1% of these are recycled so it's important that you reuse these items before disposing of them properly!
-Paper & Cardboard – Although recycling paper is now very easy you still need to ensure it is relatively clean prior to putting out for collection. While cardboard does not have to be clean there is a risk of contamination when recycling so it is recommended that you ensure they are free from food or liquids before putting them in your recycling bins.
-Glass – It goes without saying glass bottles and jars should be rinsed out, but what about old Christmas decorations? If the glass decoration is not faulty and looks secure then you can put them in with your recyclables, if they look like they will fall off or even shatter on collection then better for them to go into general waste.
-Electrical Items – It's easy to forget that electrical items such as microwaves, tumble dryers and fridges contain hazardous materials. So while these appliances may seem great for selling on eBay they really need to go into general waste.
-Tires – Car tyres should be taken off the rim and disposed of separately from other waste, this also goes for old bicycle tyres, a lot of people don't realise that even though they can recycle these when they put them in their recycling bins when they get to the recycling centre there will be an annoying 'do not accept this material' sign on it.
-Plasterboard – One of the most commonly overlooked items is plasterboard, normally found in construction areas such as basements and renovations. You may think you can just throw it into your recycling but once again you will be told at the recycling centre that the plasterboard needs to go into general waste.
-Household appliances – These are items you would not want to put out for ordinary household rubbish collection even though they are all classed as general waste. Items such as microwaves or old fridges should be taken to a recycling centre where they will then separate the parts that can now be recycled.
-Electronic equipment – Most people have this lying around the house either in pieces or still whole but broken causing an eyesore just taking up space. If you have large items of electronic equipment such as TV's or computer monitors take them to a recycling centre where they will collect and recycle them.
-Paint – Most households have at least one tin of paint. This is classed as hazardous waste and should not be put in with normal household rubbish for collection or taken to your local recycling centre. There are special companies that deal with this so you will need to find out if there is such a company in your area who will come and collect the paint from you free of charge.
-Hazardous materials – Household items such as paints, used engine oil, poisons, pesticides and some cleaning products can all cause harm to the environment when put into landfill sites because of their toxic properties. Therefore certain chemicals must be disposed of separately instead of putting them out for normal collections. Paint is considered hazardous waste material even if it has been down to the last centimetre in the tin and looks like it's gone off. There are specialist companies that will deal with paint collections free of charge but you will need to find out what companies operate in your area before organising a collection.
-Old appliances – Old fridges, freezers and washing machines can all prove dangerous to people because of the gases they contain such as krypton gas which prevents fires from occurring inside appliances for up to ten years after they have been taken out of use. Therefore all old appliances must be disposed of separately at an official recycling centre or electrical waste dealers who will dispose of them according to current laws and regulations regarding disposal methods. Old appliances also contain vast amounts of metal which can be separated from the appliance and sold on to recycling companies.
-Rubbish Clearance – Rubbish clearance is a process by which people hire a collection service to remove any unwanted items from their homes or places of work for them instead. This helps keep a safe working environment as well as ridding it of unsightly rubbish that could potentially cause damage to health if left in an area for too long.
-Electrical Items – Electrical items such as old fridges, washing machines and freezers must not be disposed of with regular domestic waste because they contain hazardous gases inside them. They should always be taken to the local council dump where specialist disposal procedures will take care of these kinds of materials.
-Clinical Waste – Some hazardous material is generated from hospitals and needs to be disposed of in a certain way. For example, contaminated sharp items such as needles and syringes need to be carefully bagged up in thick plastic bags before being removed from the site.
-Roof Tiles – Old roof tiles must not be broken up before removal because they may contain asbestos which can cause a potentially deadly disease called mesothelioma if it is exposed to humans. The best way for getting rid of roof tiles is just placing them inside the skip where they will eventually break down over time.
All kinds of building materials can be left within a skip bin for removal, depending on client preference, but some common materials include bricks, soil, hardcore, rubble, hardcore and bricks.
-Ceramic Tiles – Ceramic tiles should never be broken up before placement in the skip unit or they will need to be disposed of as hazardous waste.
If you are not sure about anything please give us a call
Contact: Premium House Clearance of Nottingham